Red Deer, Sylvan Lake, Lacombe Mortgage Links
Latest Mortgage News

-2019-05-22-
Home reno? Debt consolidation? Tapping your home equity i...

-2019-05-21-
The International Monetary Fund warns easing Canada's hou...

-2019-05-15-
Canadian home sales up 4.2% year-over-year, first increas...
Mortgage Links
Lenders we deal with...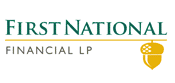 Thank You for Applying
Awesome....we got your signup form and we'll get back to as fast as possible!