Red Deer, Sylvan Lake, Lacombe Mortgage Links
Latest Mortgage News

-2019-02-13-
Another indication of the high cost of land in Metro Vanc...

-2019-02-11-
First-time buyer FOMO: 3 tips to keep you going when home...

-2019-02-06-
Toronto home sales see small uptick in January as prices ...
Mortgage Links
Lenders we deal with...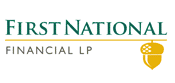 Mortgages for People New to Canada
Welcome to Red Deer, Sylvan Lake, Lacombe and Innisfail!


Just because you are a new immigrant does not mean that you have to wait to purchase a home. If you have been in Canada for less than three years, have landed immigrant status, and have been employed in Canada for a minimum of three months, you can qualify for a mortgage.


The documents you will need include a letter from your employer, a recent pay stub, and 12 months verifiable bank statements from a recognized financial institution. This can include a financial institution from your country of origin if you have been in Canada for less than 12 months. Also acceptable is 12 consecutive months of 2 verifiable monthly payments in good standing. (e.g. phone or utility bill).


With access to multiple lenders, we'll help you find the best rates and best mortgage options to help you buy your dream home. Give us a call today!


What's Next ?

Call to review your mortgage strategy

Apply Online or Download a Fax Form

Review other Red Deer mortgage services

*Subject to approved credit, income verification and meeting lending credit granting criterea. Applies to residential mortgages only and some conditions may apply. O.A.C., E.O.E All content is subject to change without notice.