Red Deer, Sylvan Lake, Lacombe Mortgage Links
Latest Mortgage News

-2019-07-15-
Housing data reveals 'growing divergence' between eas...

-2019-07-10-
Bank of Canada Rate Announcement July2019!

-2019-07-03-
Average price of a Hamilton-Burlington home just shy of $...
Mortgage Links
Lenders we deal with...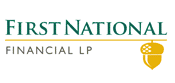 Agents
Thank you for considering our mortgage planning services, where objective advice and great rates are just the beginning.
Unfortunately the user you may be looking for doesn't exist in our database. Please try again.